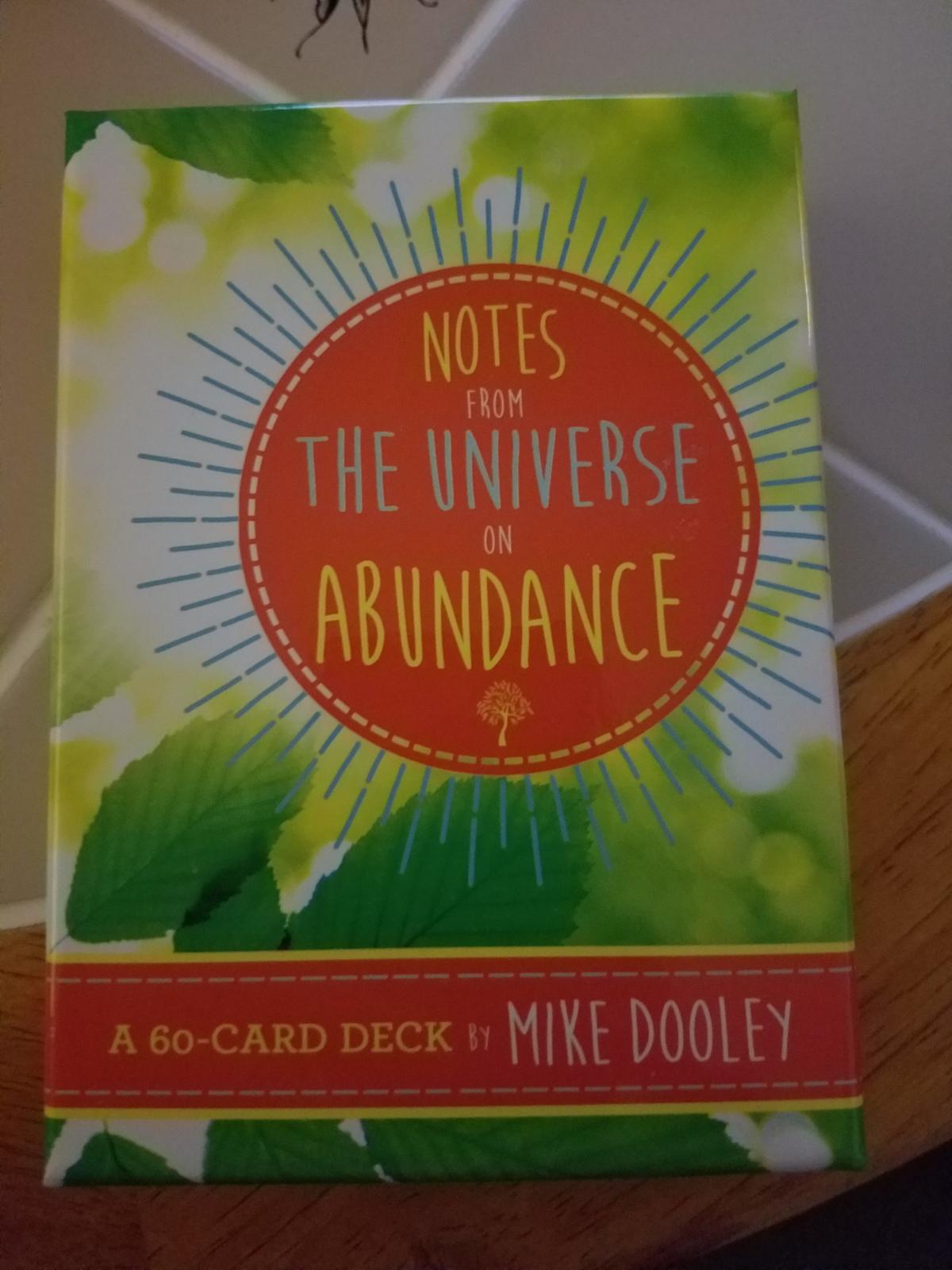 Abundance Reading
This reading uses The Angel Answers Oracle Deck, Crystal Angels Oracle, Notes from the Universe on Abundance Cards, and Miracles Now Cards. This reading is the reading to choose if you have a question and want quick guidance on many areas of Abundance.
If you are looking for a reading on Love please see, The 14 Card Relationship reading: this reading works for both ones already in a relationship and for those seeking relationships.

You will receive a picture of the cards and either an mp3 or mp4 recording.

The cards are read intuitively. I do not use the guide books. I access your Energy Field via Unity Consciousness of the All That Is. By paying for this reading you give me permission to enter your Energy Field.

This reading is for entertainment purposes only. This reading that I provide only provides Guidance. Any actions taken after payment for the reading are of your choosing and are your responsibility. You create your own world through your Choices.

At this time my I am currently accepting payment through PayPal. My PayPal address is sharonmeixsell@yahoo.com or click on this link PayPal.Me/SharonMeixsell

So, if you are interested in a reading please email me at sharonmeixsell@yahoo.com. I will email you back and we can go from there. Thank you!